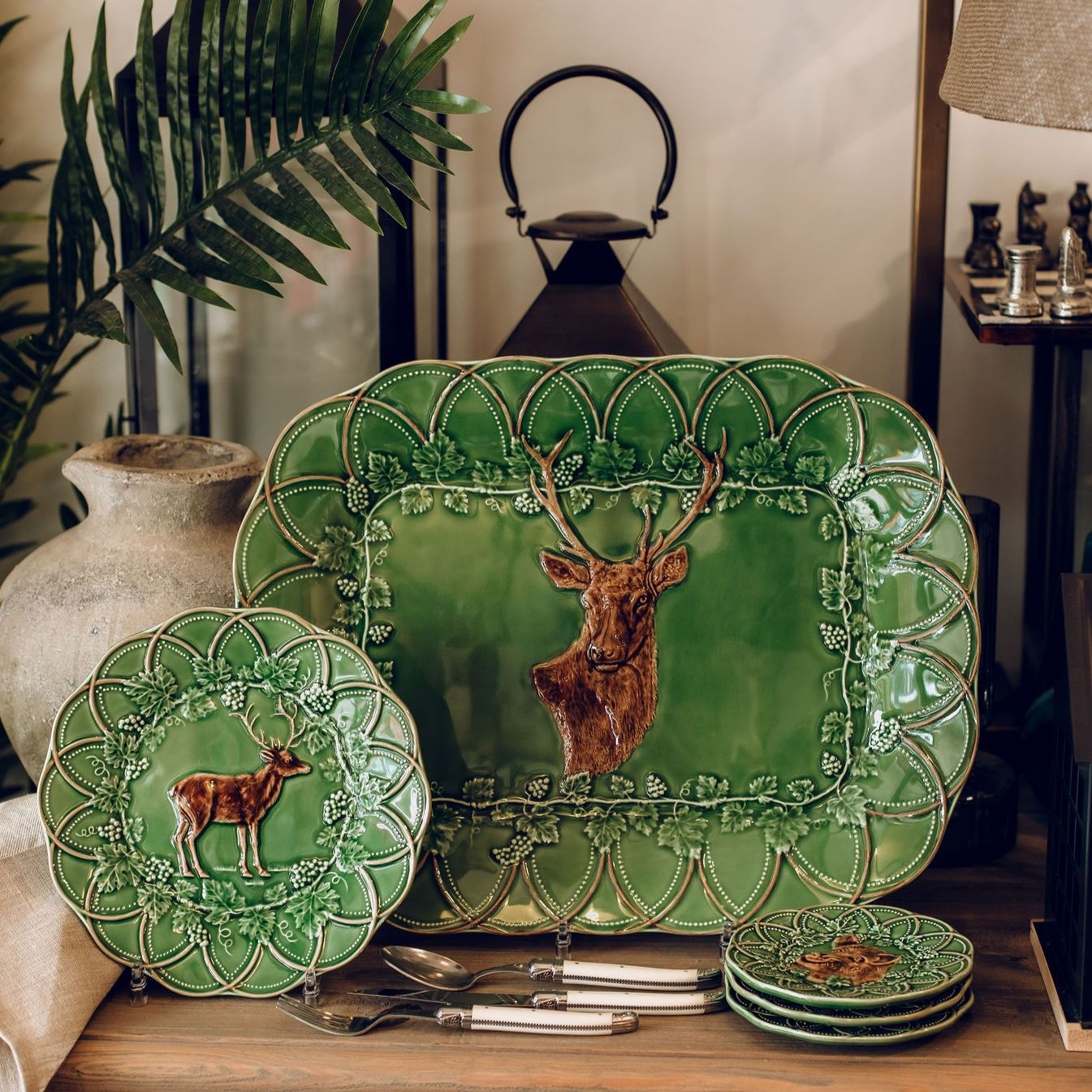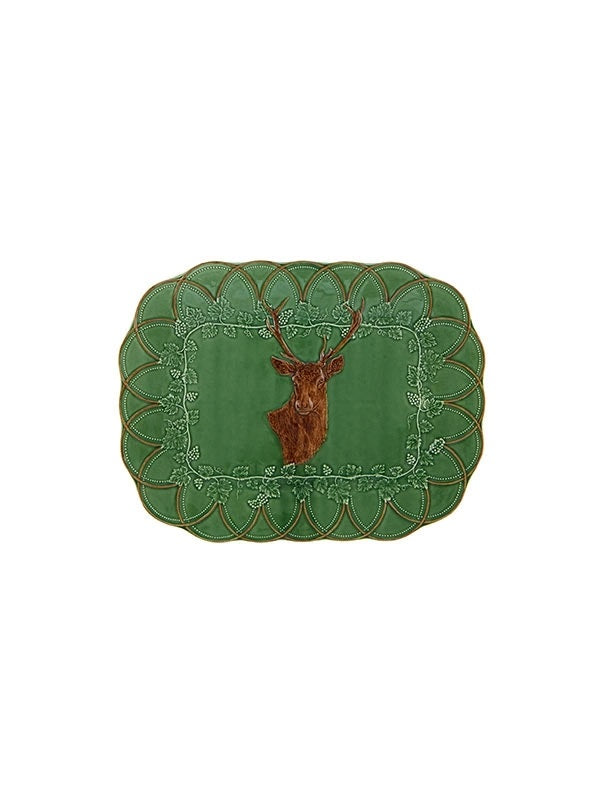 A stunning rectangular serving tray from the Bordello Pinheiro collection featuring a Deer head with an intricate border of vine leaf. Truly a collectors item that will beome a family heirloom.
Made in Portugal.
370W x 480L x 36H
Composition: Stoneware, fully glazed
Dishwasher and Microwave Safe however hand wash reccomended.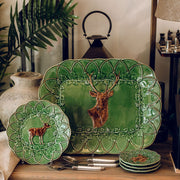 Woods Tray 47.5cm Deer