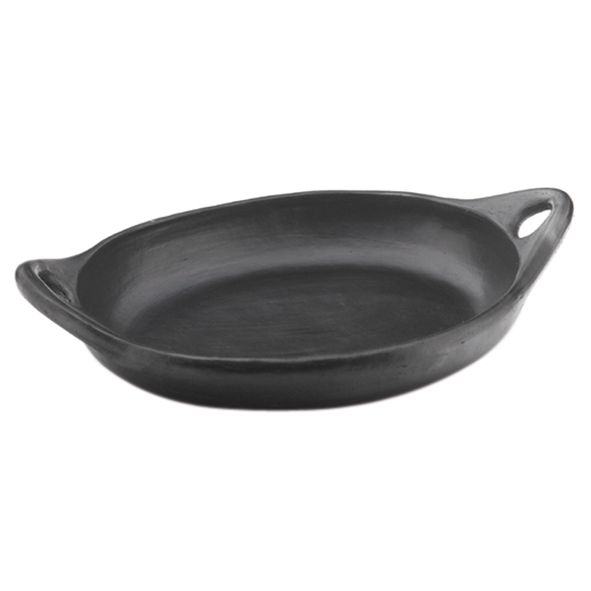 La Chamba Oval Dish with Handles (Size 5)
La Chamba Oval Dish with Handles (Size 5)
37cmLx26cmWx6cmH
La Chamba traditional cookware hand moulded from coarse dark clay and coated in a fine terracotta glaze originated in the Andes of Colombia in South America.
Safe to use on the stove, in the oven, in the microwave and under the grill.  All pieces can be used over direct gas, on the barbecue and even on an open fire.  Dishwasher safe.
Colour, glaze and shape variations seen in La Chamba varies from piece to piece and forms part of the unique characteristics of each individual piece typical of hand-crafted product.
Care Instructions:
Prior to first use, clean with mild detergent, fill each piece 3/4 full with water and place in the oven for 30 minutes at 200 degrees Celsius. This allows La Chamba items to seal. Wooden utensils are recommended to prevent scratching. Whilst it is safe to wash La Chamba in the dishwasher, to maintain its natural patina we recommend hand washing. Harsh detergents and dishwashers can dull the surface of La Chamba.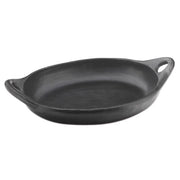 La Chamba Oval Dish with Handles (Size 5)